Scoopex Limited Edition A1200 case
We were contacted by Philippe Lang, author of this Kickstarter production of new Amiga 1200 cases, to design a Scoopex Limited Edition series of 30 cases. Core did a great job with the Scoopex poster and aluminium badge for the case, and this will also set the style for the new version of our site. :)
Here's what you get: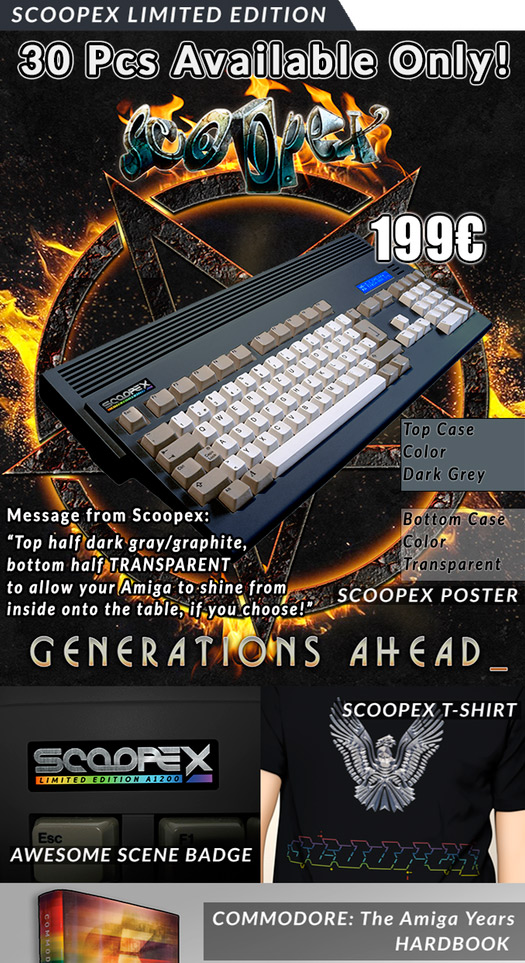 Phil is also looking into making Scoopex beer sleeves featuring pixel graphics by Uno. :)
Get your Scoopex Edition A1200 case on the >>> Kickstarter page
p.s. These cases are moulded with lots of nice touches, like an optional slot for HxC LED display, ventilation grille in the trapdoor slot cover, CF slot, and more adaptations for things like Gotek, scandoubler output, and planned out to fit the new Amiga Reloaded motherboard, Raspberry Pi, Keyrah etc to have the right slots in the right places. Absolutely no drill or Dremel required to maul the case. It's really neat, in my opinion.